| | | |
| --- | --- | --- |
| | Products Details | |
Item#:
705007
Name:
USB HID 1Ch Programmable PCB
Weight:
0.35 lbs
LeadTime:
2-3 Days
Price(USD): ea
Qty 1 - 19
$37.60
Qty 20 - 99
$33.27
Qty 100 - 499
$29.33
Qty 500 - 999
$27.66
Qty 1000+
$24.95


Click on Image for larger view
Description:
Programmable 1 channel PCB board with 2M USB Cable and spade connectors.
This device has 1 inputs and 1 outputs. The 1 inputs can be programmed to emulate keycodes, mouse buttons and joystick buttons or can be read via software.
The Output can be used as generic control such as to drive a LED.
See the 890672 Delcom Setup Utility below to setup the device.
Device also supports the DelcomDLL and all generation 2 commands.
Supports all Major operating systems (32 and 64 bit). Simple plug and play USB compliant device. Uses the systems USB HID driver, no drivers to load. Unique serial number in each device.
Self Powered from the USB port.
PCB Dimensions: 1.0" by 0.45", PCB used 705005
2M USB Cable included.
Wire Colors: (Wire length 4")
Black - Common (Ground) - Used for both input and output.
Grey - Input 1 (Switch) - Short to Ground to activate.
Yellow - Output 1 (LED) - Goes high (+5VDC*) when active.
*Output current depends on internal resistor used. Contact us for more info.
Spade connectors are 0.250"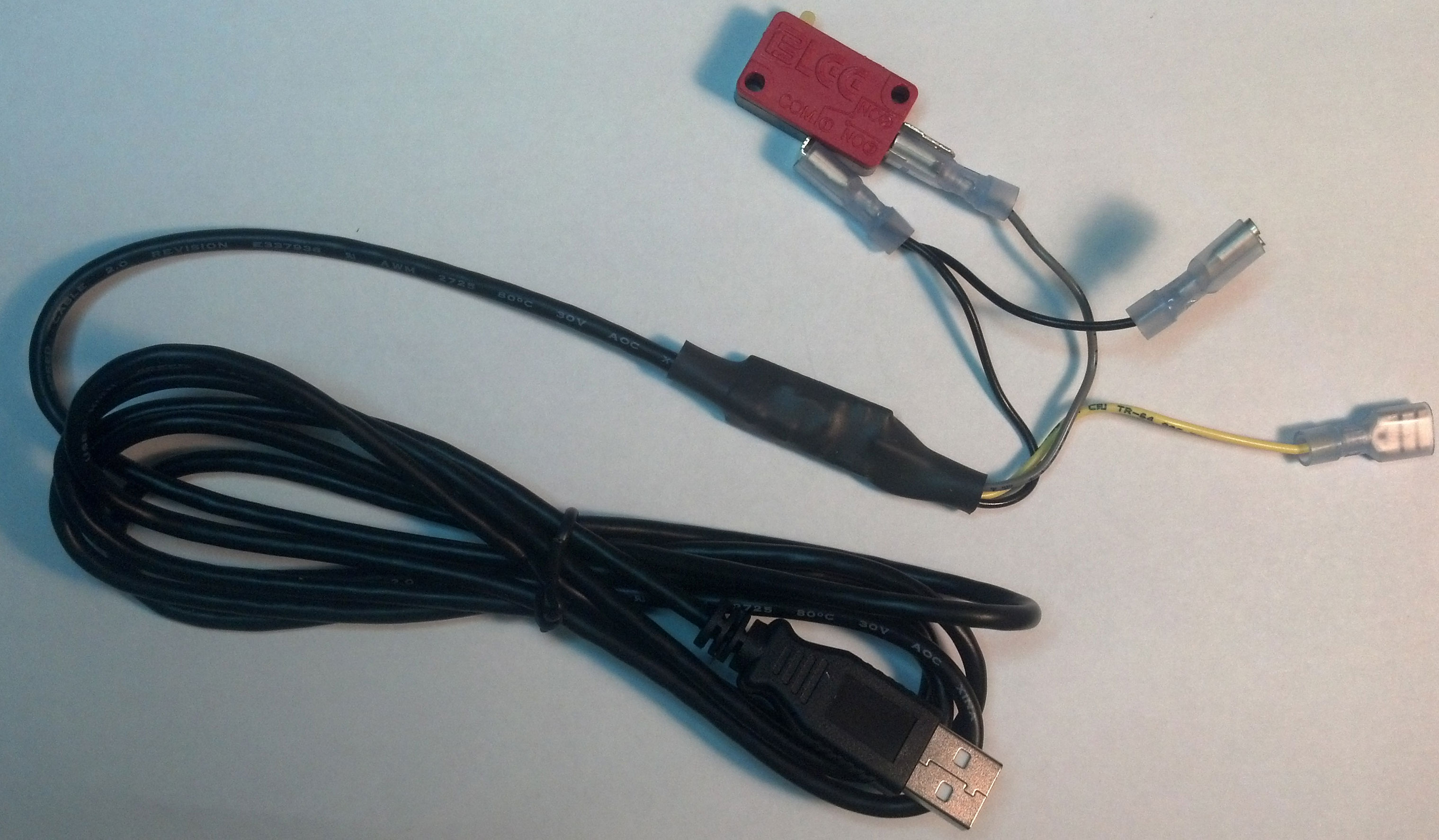 DECLARATION OF CONFORMITY
705000
USB HID 4Ch Programable PCB
$30.18
705002
USB HID 4Ch Programable PCB w/Mini USB Conn
$32.69
705004
USB HID 4Ch Programable PCB w/B USB Conn
$33.25
705006
USB HID 1Ch Programable PCB w/Mini USB Conn
$31.02
706570
Big Dome Red Button
$13.17
890672
Delcom Setup Utility
Delcom DLL
Delcom DLL files and manual. The Delcom DLL allows simple integration between the Delcom USB devices and users programs. Works with C/C++, VB, Delphi, Labview, Labwindows and others.
900000
Delcom GEN2 USB HID Examples and Documentation
home • products • services • contact us • shopping cart • legal © Copyright 2023 Delcom Products Inc - R720 12/6/2023