| | | |
| --- | --- | --- |
| | Products Details | |
Item#:
900301-C120VAC
Name:
USB G2 Input Single Relay Module 120VAC
Weight:
0.1 lbs
LeadTime:
5 Days
Price(USD): ea
Qty 1 - 19
$60.42
Qty 20 - 99
$56.98
Qty 100 - 499
$54.60
Qty 500 - 999
$51.05
Qty 1000+
$47.48


Click on Image for larger view
Description:
USB G2 Input Single Relay Module 120VAC
This module uses a relay to control the input of P0.0. The relay coil voltage is 120VAC.

User must solder two wire to the coil side of the relay to use. And drill hole for the wire to exit the plastic case.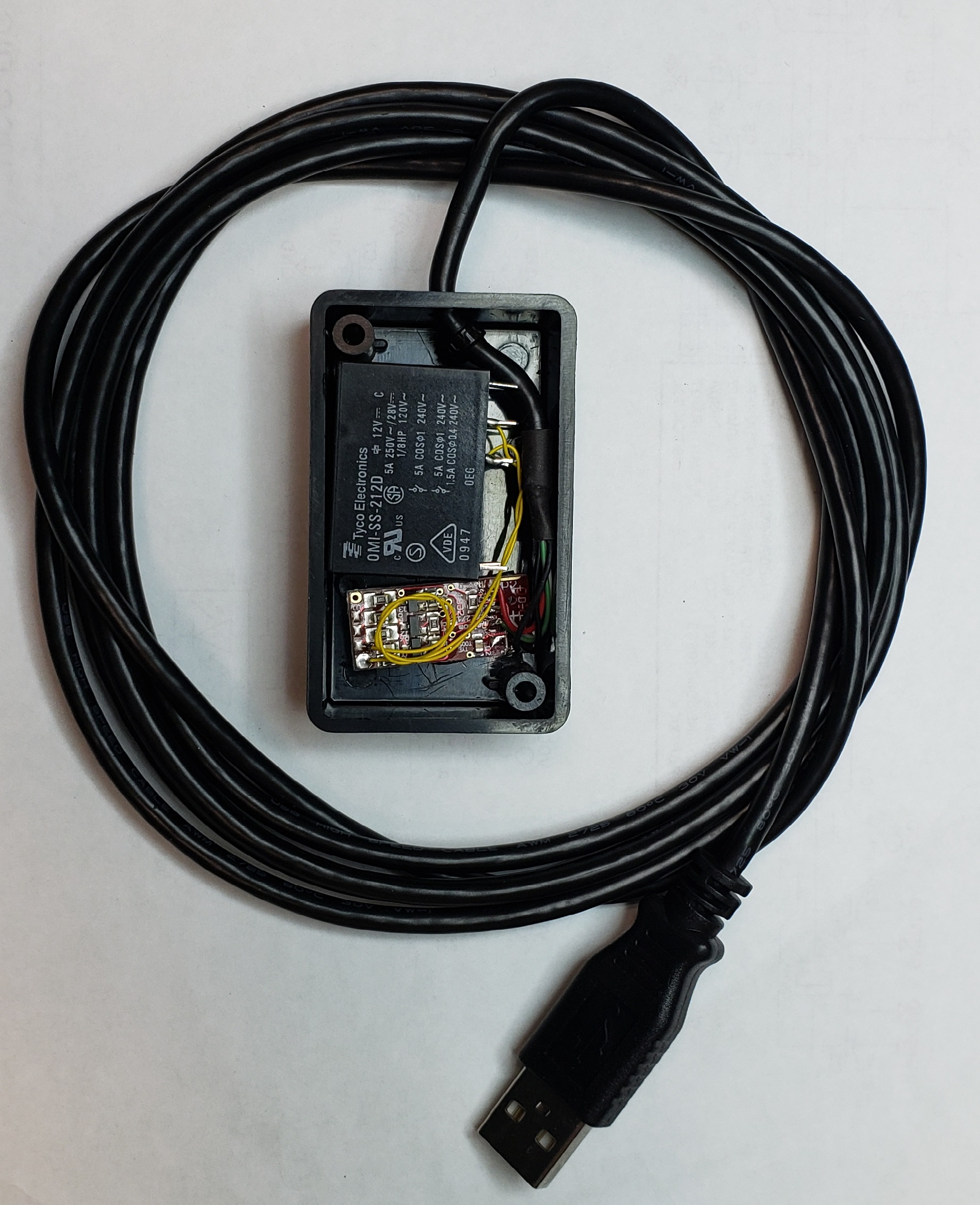 Powered and controller via the USB port.
Includes: 2M USB Mini Cable
Dimensions: 1.38" x 2.36" x 0.79"

Coil input voltage also available in 5VDC, 12VDC, 24VAC and 120VAC.


DECLARATION OF CONFORMITY
USB HID G2 Datasheet
USB HID G2 Datasheet. Datasheet for all the Delcom USB HID products.
890672
Delcom Setup Utility
900000
Delcom GEN2 USB HID Examples and Documentation
902100
Delcom Modules
home • products • services • contact us • shopping cart • legal © Copyright 2023 Delcom Products Inc - R720 12/6/2023